Markdown
Markdown Madness at Helmut Lang
Created 18/09/2023
Were you captivated by Helmut Lang's New York Fashion Week showcase earlier? If so, now is the perfect time to embrace the brand's distinctive aesthetic because Helmut Lang is offering incredible markdowns on their fabulous fashion items. Discover the perfect blend of minimalism and edgy sophistication as you explore their collection with jaw-dropping discounts. From sleek tailored blazers to avant-garde dresses, Helmut Lang's signature aesthetic is now more accessible than ever.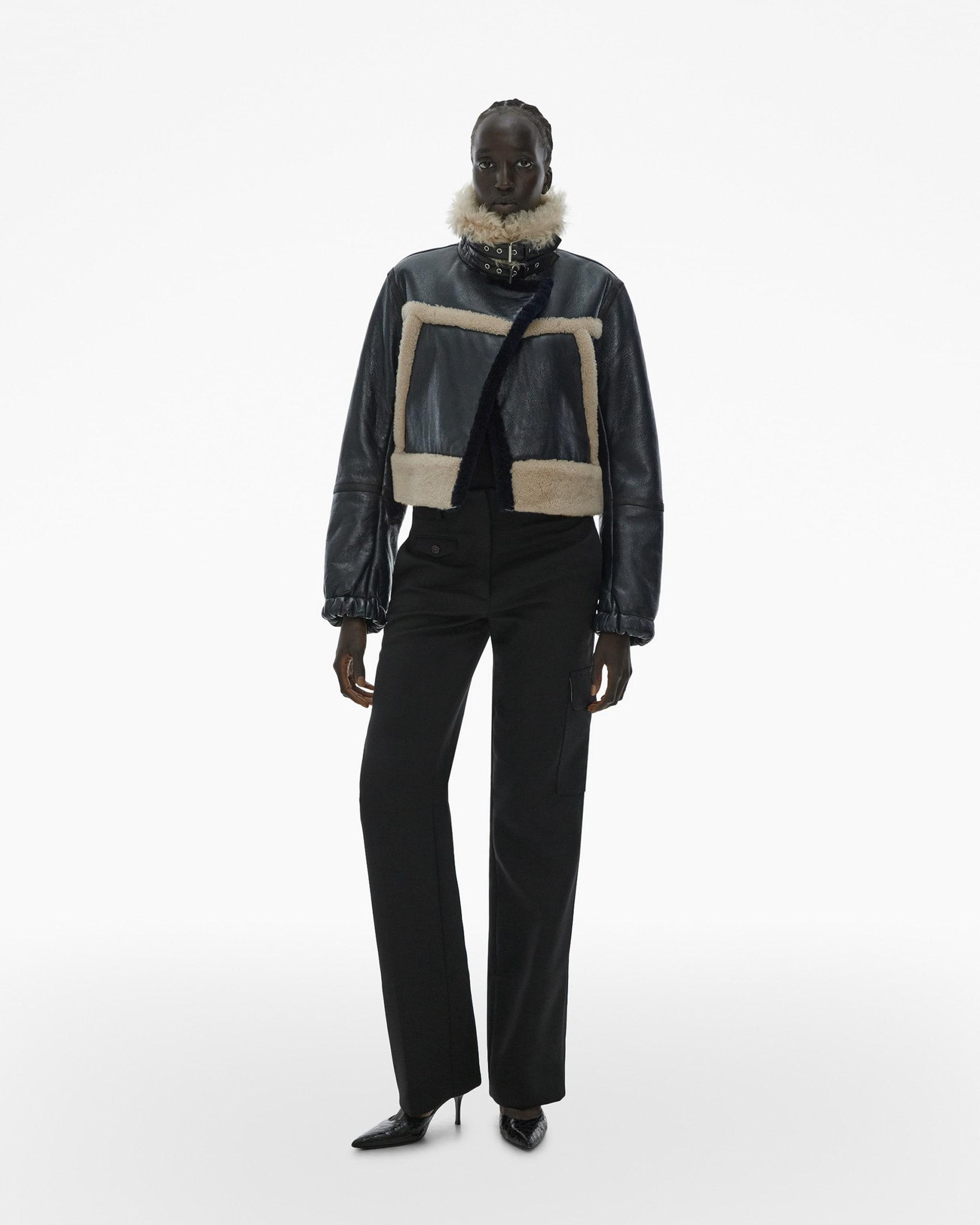 Crafted with meticulous attention to detail, this jacket combines the timeless appeal of an aviator silhouette with the cozy warmth of shearling. The ribbed texture adds a touch of modernity, while the rich shearling lining ensures unparalleled comfort during colder seasons. With its rugged yet sophisticated design, this jacket effortlessly elevates any outfit, making it a must-have for those who appreciate impeccable craftsmanship and fashion-forward aesthetics.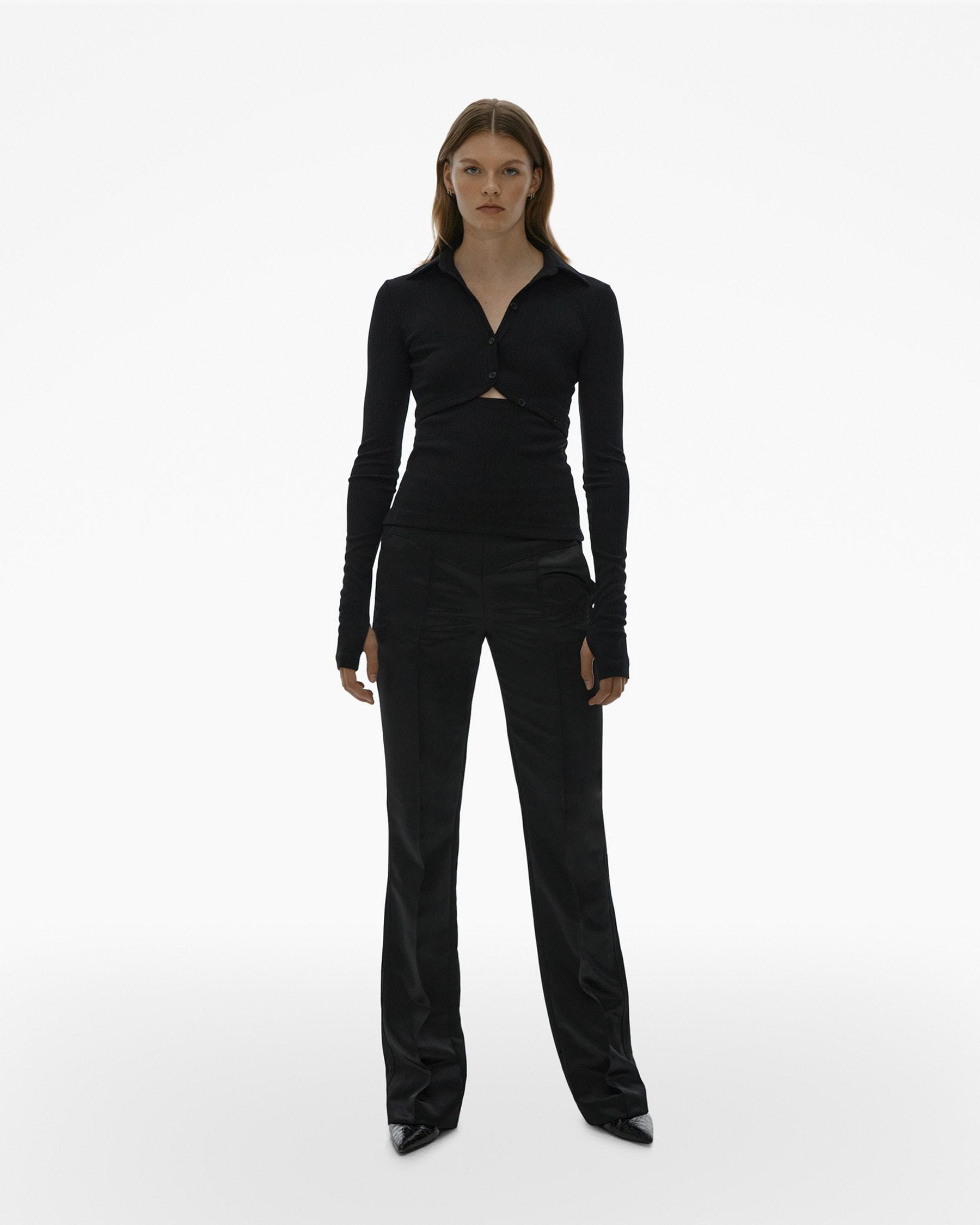 This top combines the timeless elegance of a polo shirt with edgy, contemporary cut-out details. The strategically placed cut-outs add a touch of intrigue and create a unique, eye-catching look. Crafted with precision and attention to detail, the top features a comfortable and breathable fabric that drapes beautifully on the body.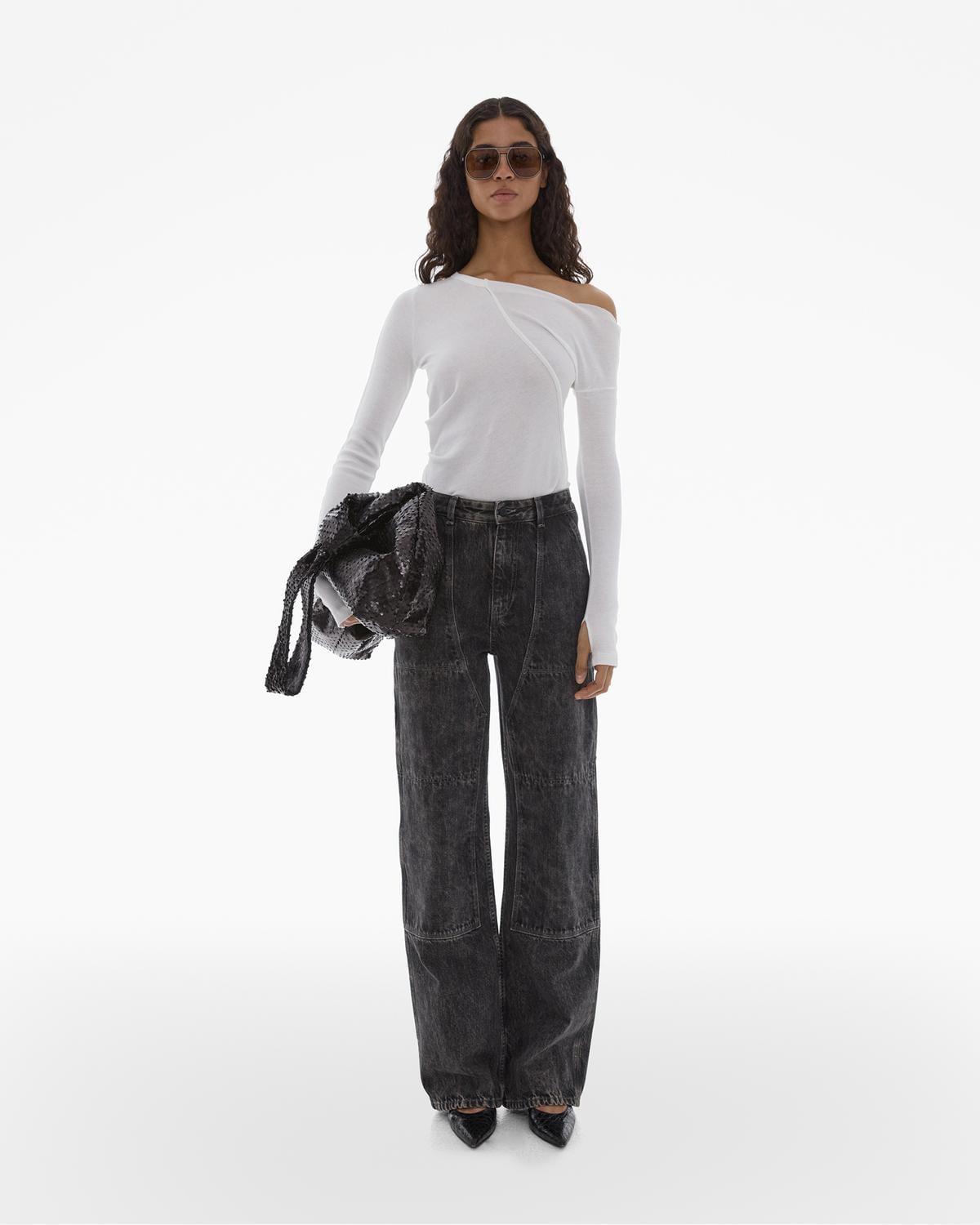 These jeans combine rugged durability with a sleek and modern design. Crafted from high-quality denim, they feature a relaxed fit and straight leg, providing both comfort and style. The distinctive carpenter-inspired details, such as utility pockets and hammer loops, add a touch of utilitarian charm to the design.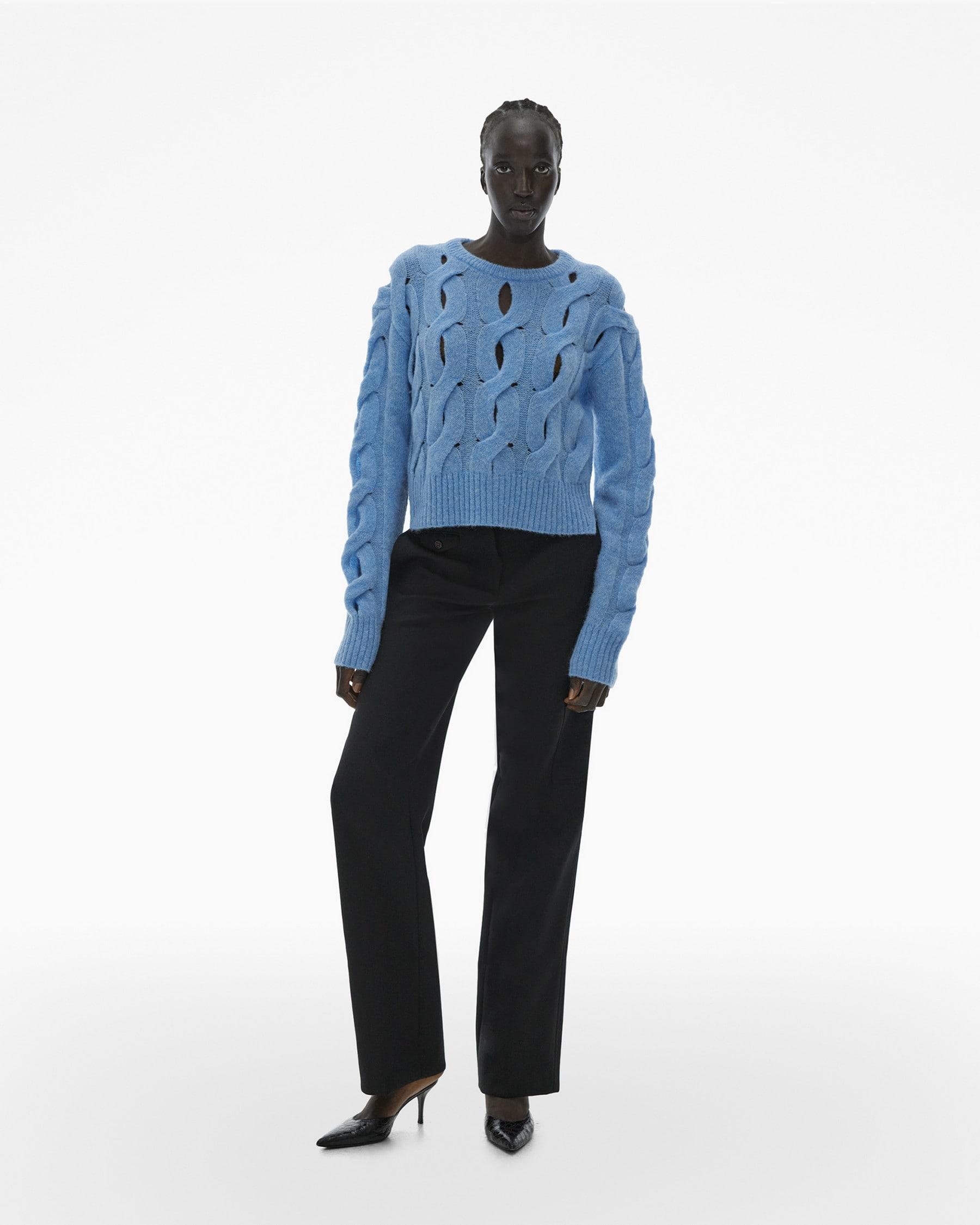 The cropped length offers a modern twist, perfect for pairing with high-waisted bottoms or layering over dresses for a stylish ensemble. Made from a soft and luxurious blend of materials, this sweater provides both comfort and warmth during colder seasons.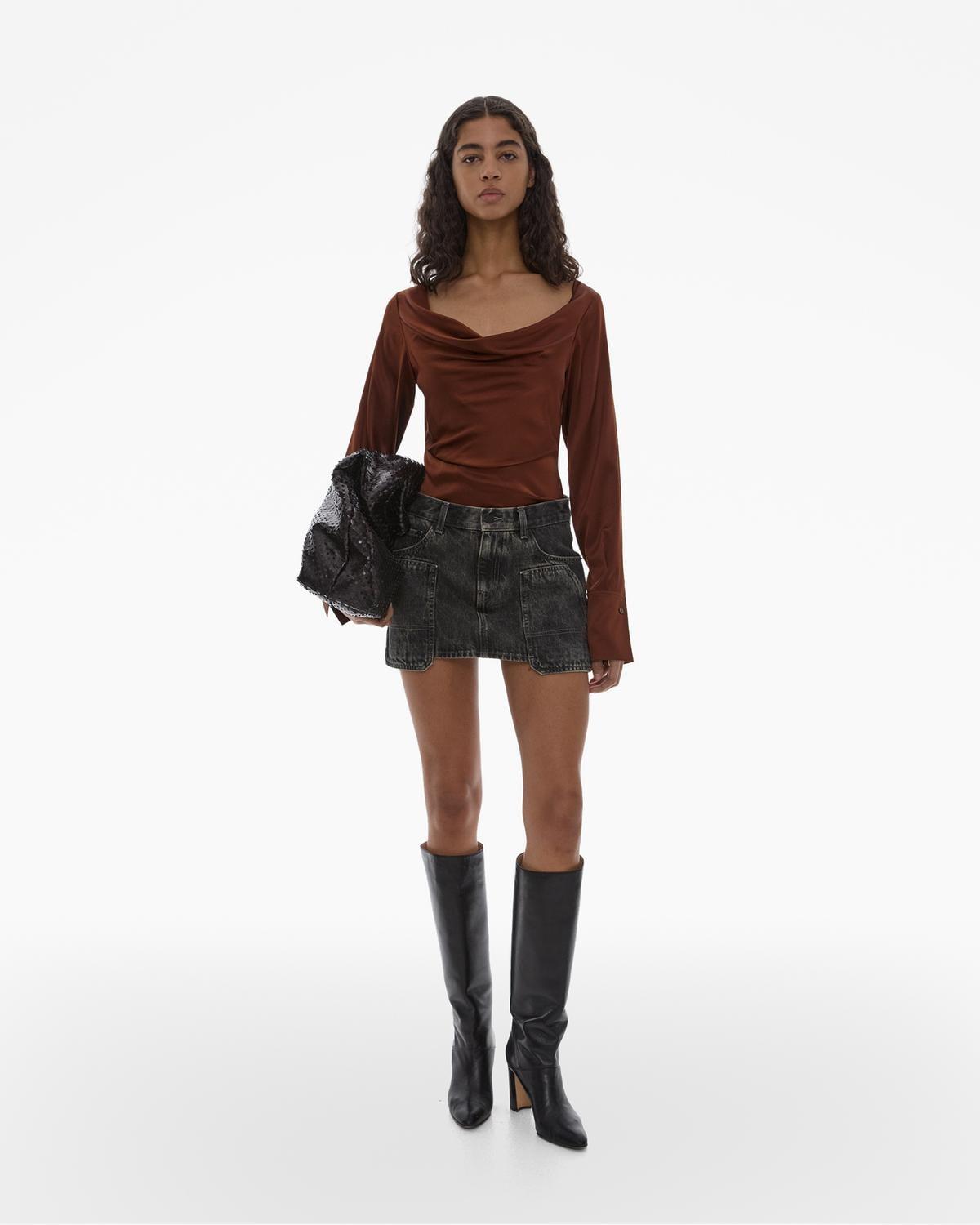 This skirt combines the rugged charm of carpenter-style details with a contemporary silhouette. Crafted from high-quality denim, it features a flattering mini length and a slightly A-line shape for a flattering fit. The carpenter-inspired pocket details, contrast stitching, and utility loops add a touch of utilitarian flair, elevating the overall design.
Whether you're a fan of their iconic leather jackets or have been eyeing their statement accessories, now is the time to seize the opportunity and make your fashion dreams a reality.